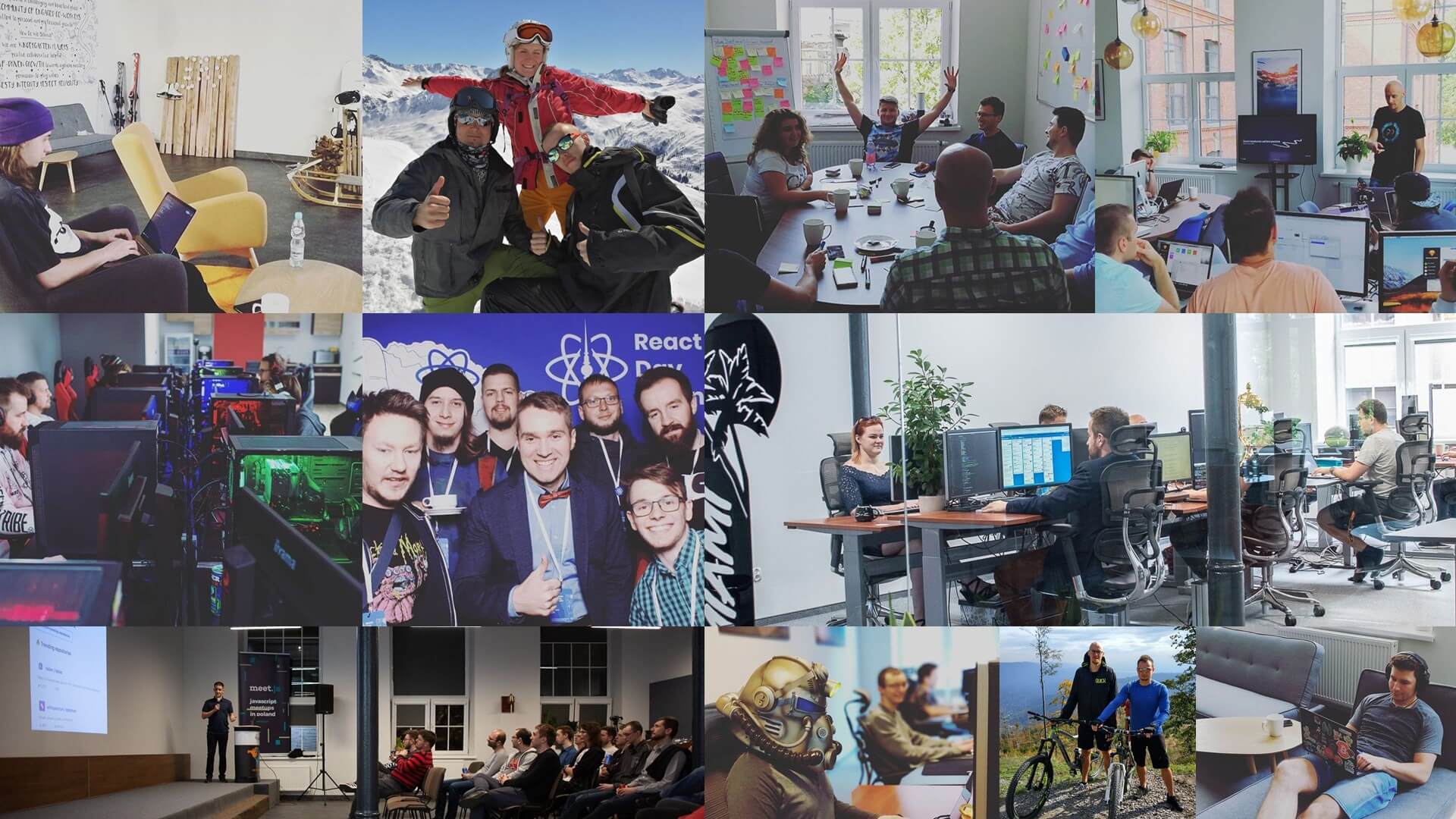 At Selleo we cultivate a knowledge sharing culture, help people to grow their skills, and expolre their passions outside software development.
We support local IT community and host various events which aim to gather people around technology and business issues.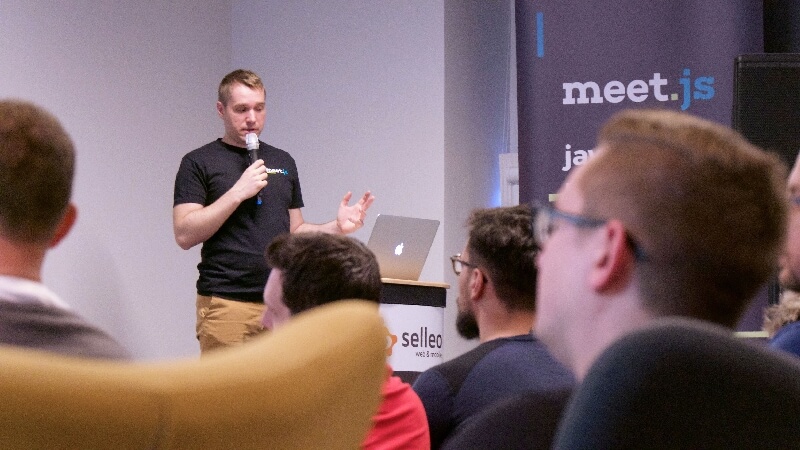 Meet.js is the largest thriving JavaScript community in Poland. It gathers web development professionals, front-end and back-end software engineers interested in modern JavaScript ecosystem and web technologies.
Every month we host a Meet.js Community event in our office. Attendees can take part in Wolrd Cafe sessions, deliver lightning talks or just have fun. Free beer, pizza or hot dogs included.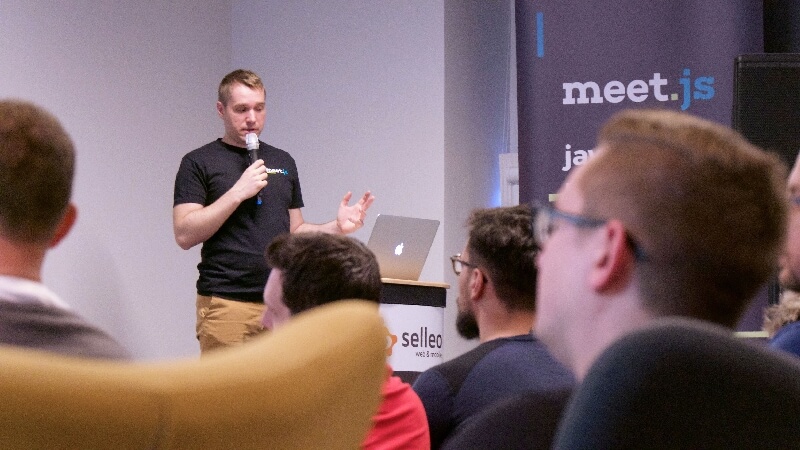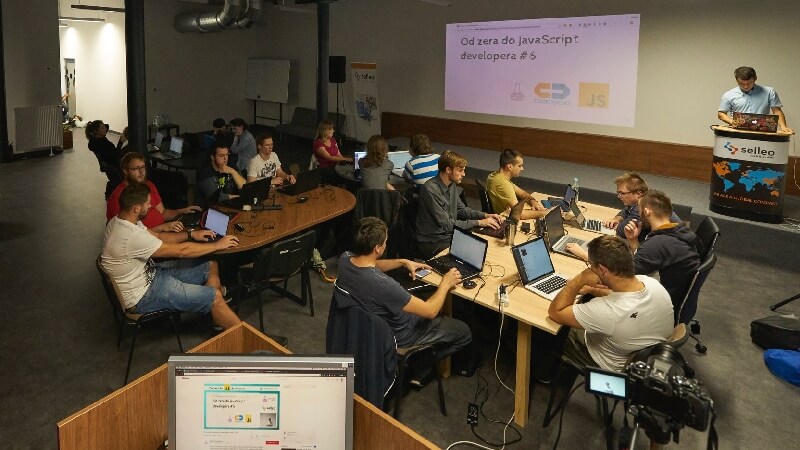 We are a part of the global community which gathers more than 1700 free, open and local programming clubs for young people. Our developers are mentors for all those who would like to improve or grow their software development skills.
On Thursdays all people interested in front-end or back-end languages can visit our office and learn programming skills. We also organize 6 weeks training program which allows participants to learn JavaScript.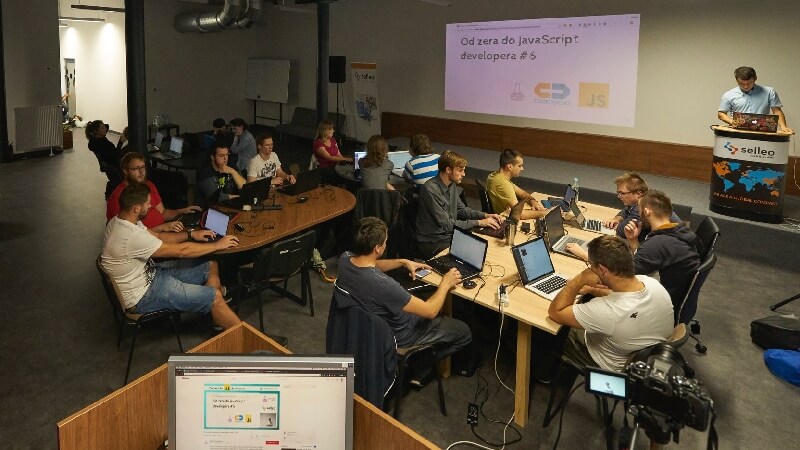 We are an active member of the global agile and technology community, speak at various events and collaborate with core teams.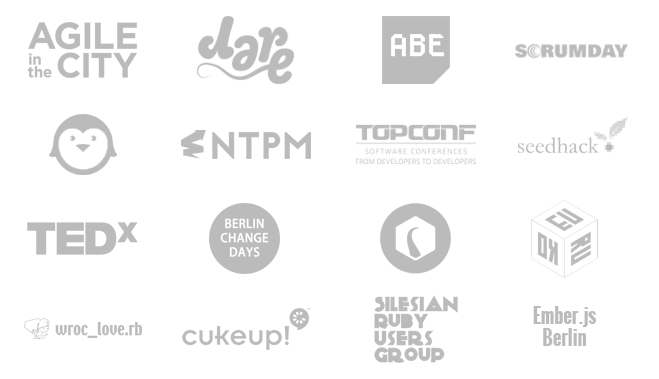 We had a pleasure to share our insights and experiences on developing web solutions, managing software projects and building high-performing development teams on top European conferences and meetups in Germany and the UK.
We contribute to the open source projects and are involved in global Ember.js community.