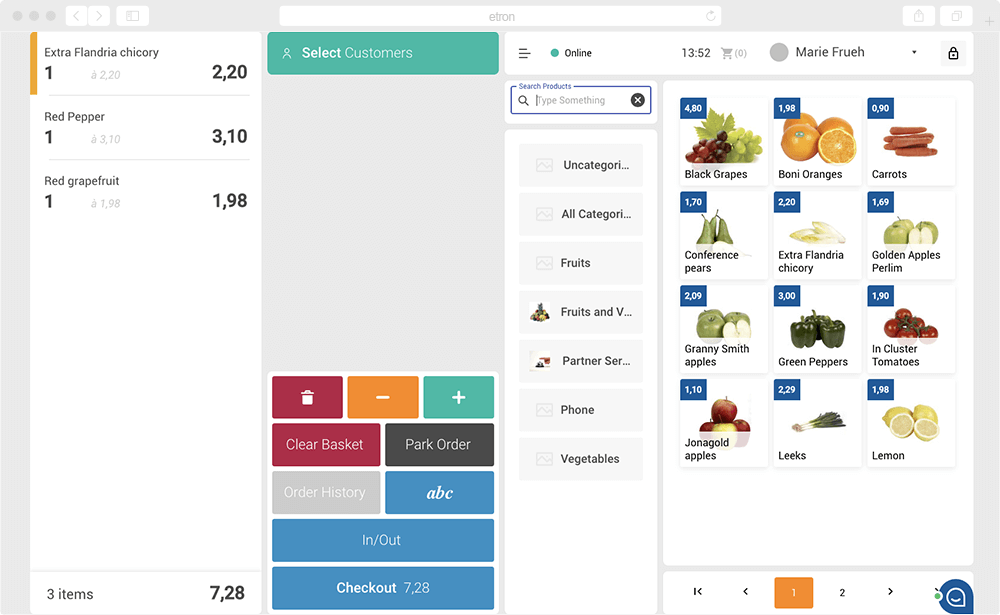 Business Value
Front-end development with DevOps consulting
ETRON provides trade, retail, service, and gastronomy clients with a powerful all-in-one ERP software solution. It consists of warehouse & order management, CRM, an online e-commerce system and cash register software at the point of sale (PoS). Due to its modular structure, the platform can be easily extended with new functionalities according to clients' requirements.
Together with our client, we worked on two core elements of the system. Selleo front-end developers augmented the client's team to design new features and speed up the development of cloud-based ETRON onRetail application. Our Technology Expert delivered services on automating deployment, effortless scaling and maintenance of the application together with infrastructure migration to Google Cloud Platform and Google Kubernetes Engine.
The app is equipped with business intelligence tools responsible for analyzes and evaluation to enable fast and reliable access to important figures and information. Machine Learning & AI modules allow to speed up key processes and increase sales. The solution is also compliant with RKSV, GoDB, KassenSichV, DSGVO and other applicable legal regulations.
Technology stack
All-in-one ERP software solution
Selleo development team was responsible for the front-end part of the application. We used React with Redux, implemented responsive design and did some CSS styling. Technology consulting and services by our DevOps Expert was connected with Container Orchestration (Kubernetes), Infrastructure as Code (Terraform) and GitLab Integration.